World Kickboxing Federation appoints Andy Hopwood as President of the UK
Our Founder & Chief Instructor Andy Hopwood has recently been appointed President of the UK for the World Kickboxing Federation (WKF), so Bromsgrove is set to become the UK's Head Quarters for kickboxing and MMA.
The WKF was originally formed in 1964 in Chicago USA and today has more than 140 member countries. The organisation promotes all aspects of competitive martial arts from semi-contact to MMA; from amateur to professional levels with National, Continental and World titles fought for at all weights in all styles.
Andy says "My first objective is to appoint new officials in the home nations and then to work with promoters to organise amateur and professional events. However, my most important task this year is to put together a strong team of fighters to represent the UK at the World Championships in Argentina in November."
He adds "We will also be hosting international competitions and travelling across Europe to events to prepare and ensure our team are among the top contenders."
The WKF UK will be working across the country, looking for dedicated and enthusiastic fighters, coaches, sponsors and officials to get involved with the push for UK success at the Buenos Aires Championships later in the year.
Contact Andy direct at andy@hopwooduk.com
On Facebook
Since opening its doors in 2003, Hopwood's elite Sports Performance Instructors have helped thousands of athletes reach their full athletic potential. Combining revolutionary techniques with old-fashioned hard work and sweat, the staff at Hopwood can help any athlete maximise their potential. In today's world of competitive sports, athletes need to jump higher, run faster, hit harder and be more aggressive than their opponents. Hopwood elite Sports Performance specialists provide complex training programs that target the critical components to athletic success: strength, speed, agility, power and flexibility. If you are an athlete who strives for an edge both physically and mentally, our Elite Sports Performance specialists will take you to the next level.
Hopwood UK
2 weeks ago
Andy
Looking forward to seeing old friends and welcoming new faces to the gym today!
On Instagram
---
On Twitter
3 weeks ago
7am Dutch drills session on a cold January morning!
#Bromsgrove #mma #mmafighter #ufc #boxing #bjj #fight #kickboxing #fighter #wrestling #fitness #mixedmartialarts #martialarts #karate #training #mmatraining #knockout #gym #sport #fighting #judo #grappling #workout #bellator https://t.co/7OpHRGCvbe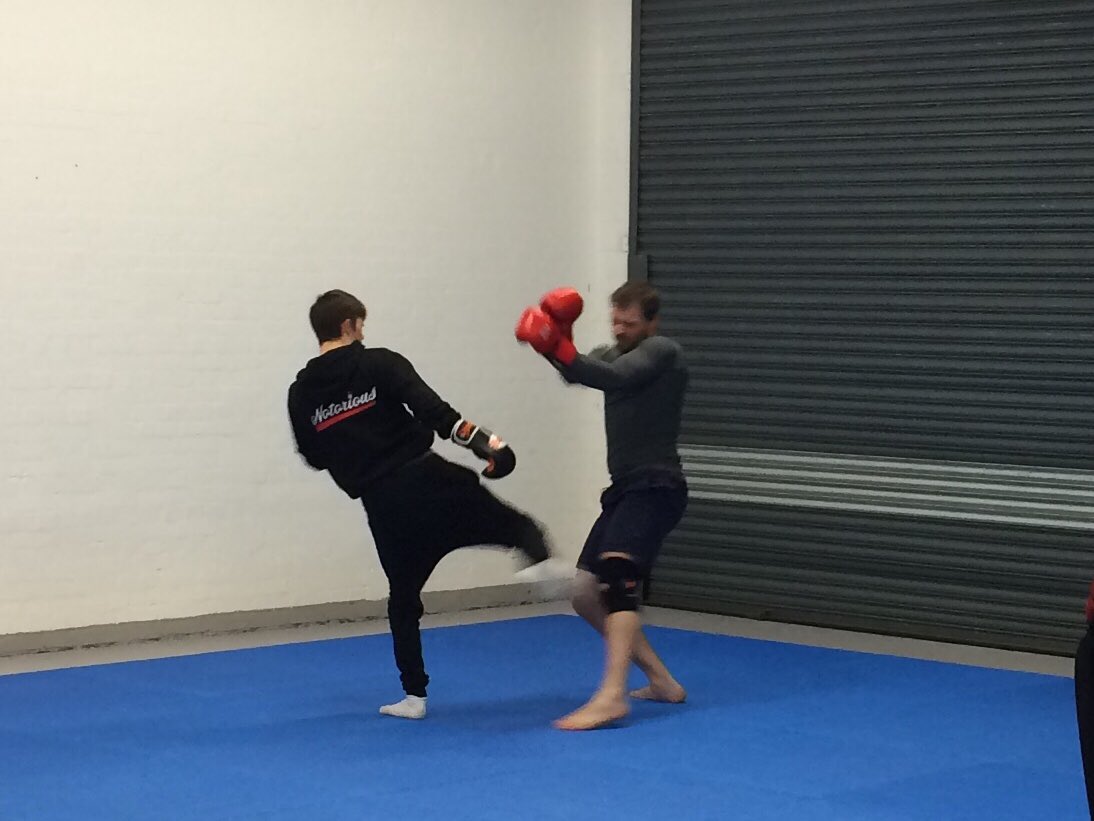 4 weeks ago
Get your kids into boxing at Hopwood Fight Centre, Bromsgrove B60 3DN
Monday & Wednesday 4.30 - 5.30pm
Safe, fun sessions learning all the skills and techniques of this exciting sport. #ufc #boxing #fighter #fitness
#training #sport #fighting #ko #motivation #bromsgrove https://t.co/XP0pRIa1Q7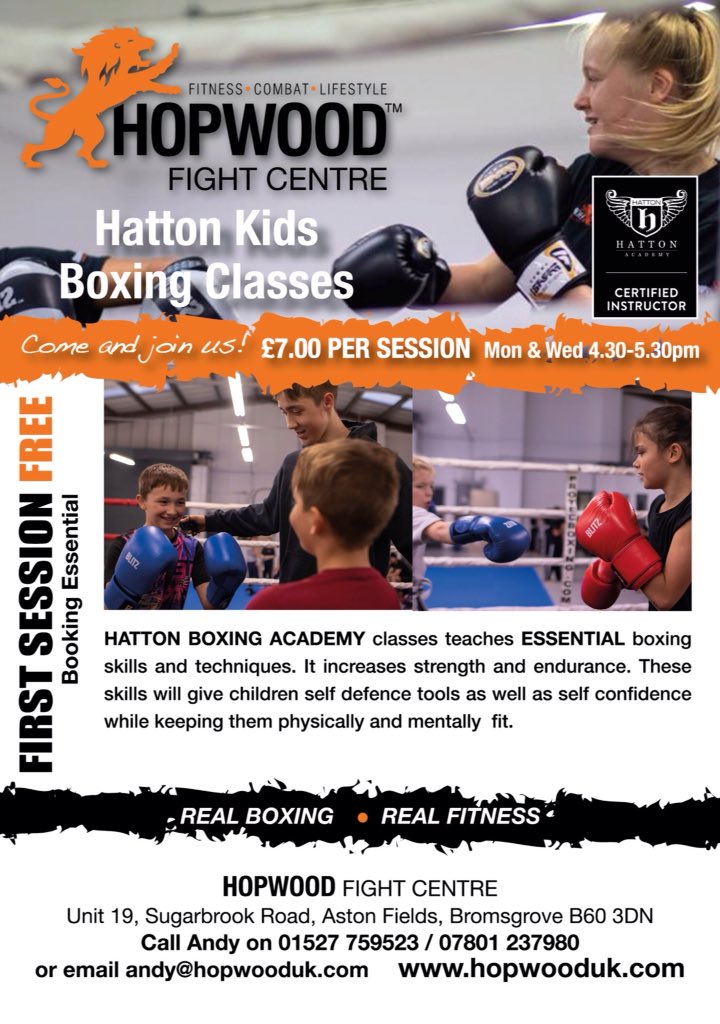 1 month ago
1to1 Private Tuition available for boxing, kickboxing, MMA, self defence, or just to tone up & improve your all round fitness levels!
Book your FREE consultation now - just give Andy a call on 07801237980
Block... https://t.co/RJ51yeGoHW

2 months ago
A Happy and Healthy New Year to you all!

From Wednesday 2nd January 2019
All intensive Training Program sessions, MMA classes (open sessions this week) and Private Tuitions are back to normal.

Cadets classes restart Thursday 3rd and Boxing sessions are back on Monday 7th.